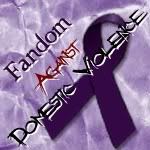 When your children are young, you pack a car with snacks and maybe books on tape, before there were DVD's or VHS's for your car...We even talked a lot. Imagine that - actual conversation. Thanks to I Phones and I Tunes....We can choose to share or choose to slip into our own musical worlds while we drive. It's a good thing we seem to share a lot of the same musical tastes.
Stops are another thing - my goal was to enjoy the journey and visit my family on the way to rejoining Steve. They wanted to get to the Warmth of Dallas as soon as possible. So, they toured Downtown Chicago and had to kill some time there...
(Not impossible, but without a car...) Meanwhile I was able to get my mom out for some errands and to visit with my father's sister, my Aunt Lois. It was great to get to visit and to get the two of them together. I'm a grandmother myself now, and it's beginning to be apparent that time is passing and precious. I don't take time with my family for granted as I put myself on a path of adventure, but also away from some of those I love the most. Saying that, even those hours in the car are precious. Today, it's snowing in Dallas (Yes, I told God my plans...and I am sure he's getting a good chuckle at this moment) So I'm savoring the time to write this and
say GO PACKERS - I love you Dad...
avoiding Texas drivers!